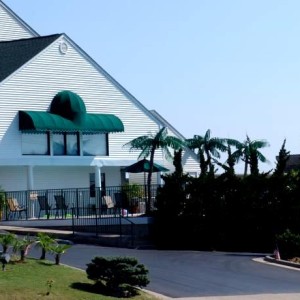 Lynina Inn
For information or reservations:
Call: 1 (800) 504-0115
Local: (417) 544-1944
Travel Tip: Lodging is popular, book early for best prices & availability!
About Lynina Inn
Affordability and location make this hotel one of the most popular choices in its price range in Branson. With features designed to ensure a great night's stay, you can rest in relaxation for the duration of your visit.
read more...

About Lynina Inn
Policies
Check-in

3:00 pm

Check-out

11:00 am

Smoking rooms

No

Pets allowed

No

Extra Adults (More than 2)

$5/night
Questions or Reservations
Toll-free

1 (800) 504-0115

Local

(417) 544-1944

Groups?

Please call for special rates
Ready to book?
Book Now!
Spacious and clean accommodations await your arrival at the Lynina Inn, one of Branson's most popular mid-range hotel options.
Designed for Your Comfort
Every aspect of the hotel has been designed and created to ensure your ultimate relaxation and comfort.
The rooms are large and spacious, featuring over-sized floor plans and plenty of room for everyone to relax. The affordable rates and features on-site make it a highly desirable property for nearly any type of traveler, whether you're visiting with friends or family or getting together with a group or reunion.
Easily-Accessible Location
Sitting alongside Shepherd of the Hills Expressway, this hotel offers unmatched convenience for travelers to the area. When you stay here, you are just minutes away from all of the things to do and see in town and sit along one of the area's most popular time-saving routes.
Hotel Features & Amenities
24-hour staff
Adjoining rooms available
Alarm clocks
Business center
Cable TV
Coffee makers

Guest computer
Hair dryers
Internet (Wi-Fi)

free

Iron & ironing board
Local calls

free

Meeting space

Microwaves ($5/day)
Parking free
Pool (outdoor)
Refrigerators (all rooms)
Smoking rooms available
Continental Breakfast Includes
Biscuits gravy
Blueberry bagels
Cereal (hot & cold)
Coffee
Danishes

Fruit
Gluten-free cereal
English muffins
Juice
Milk

Mini muffins
Scrambled eggs
Waffles
Western omelets
Book Now!
Lock in great prices and ensure availability.
Save time & money by reserving ahead.
Buy Now!
Give a Branson Gift Card!
Give them a present they won't ever forget!
We Guarantee
Your booking is safe - Your information is protected.
No service fees - We don't add any additional booking or service fees.
No fees to change - We don't charge for changing dates or times.
Your privacy is protected - Information is used only to confirm your booking.