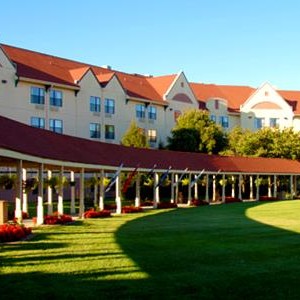 Welk Resort Branson
For information or reservations:
Call: 1 (800) 504-0115
Local: (417) 544-1944
Travel Tip: Lodging is popular, book early for best prices & availability!
About Welk Resort Branson
The ultimate vacation destination, the Welk Resort in Branson, Missouri offers one of the most full-featured accommodation choices in the Ozarks. With so many things to see and do on-site, you may never want to leave the property!
read more...

About Welk Resort Branson
Hotel Overview
Questions or Reservations
Toll-free

1 (800) 504-0115

Local

(417) 544-1944

Groups?

Please call for special rates
Ready to book?
Book Now!
One of the nicest lodging properties in the area, the Welk Resort Branson offers one of the ultimate lodging choices for your next stay or vacation.
Upscale Accommodations
Few hotels offer the luxury lodging that you will find when you stay at this Ozark mountain resort. A multi-million dollar renovation upgraded and updated nearly the entire property, from the lobby to the hotel rooms – every detail has been given upscale touches or has been completely re-done.
The guest rooms feature granite counter tops, luxury bedding,
Everything You Might Need!
Equipped with all of the features, services, and amenities you could want for an enjoyable and memorable time in town – it is as close to an all-inclusive resort that you will find in Branson.
On-site there is a restaurant, theatre, water park, and much more – all designed for your entertainment, comfort, and convenience.
Welk Splash-A-Torium Indoor Water Park
One of the most appealing (and unique) features of the hotel and resort is the on-site waterpark. This indoor facility spans more than 10,000+ square feet and offers swimming pools, slides, and fun water features that everyone in the family can enjoy.
This year-round feature provides something fun for everyone in the family or group traveling together.
Free for all guests of the hotel, the Splash-A-Torium is open from 10:00 am until 10:00 pm daily.
Inside there are locker rooms for storing your belongings and personal items while you play at the water park.
Hotel Features & Amenities
24-hour front desk
32" LCD TV
Business services
Coffee maker (in-room)
Fitness center
Game room
Gift shop
Guest laundry
Hairdryers

Hot tub (outdoor)
Hot tub (indoor)
In-room dining
Iron & ironing board
Internet (Wi-Fi)

free

Lounge/ bar (on-site)
Meeting space
Mini golf

Parking

free

Playground
Pool (outdoor)
Pool (indoor)
Refrigerators (in-room)
Restaurant (on-site)
"Splash-A-Torium"
Theatre (on-site)
Book Now!
Lock in great prices and ensure availability.
Save time & money by reserving ahead.
Buy Now!
Give a Branson Gift Card!
Give them a present they won't ever forget!
We Guarantee
Your booking is safe - Your information is protected.
No service fees - We don't add any additional booking or service fees.
No fees to change - We don't charge for changing dates or times.
Your privacy is protected - Information is used only to confirm your booking.