Cirque Montage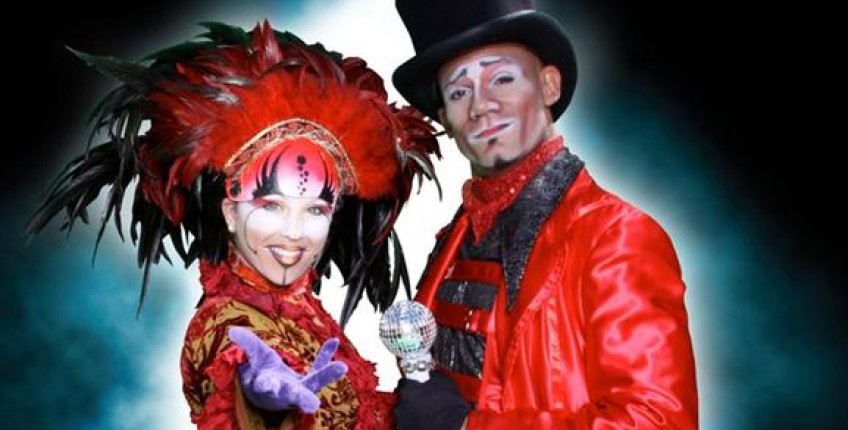 Ready to book?
Call: 1-800-504-0115
Local: (417) 544-1944
Unfortunately, this show is currently unavailable or not playing in Branson :(
However, you can check out our
list of Branson shows
to see ones that are now playing (or scheduled to play this year).
About Cirque Montage
One of the most unique stage performances you will ever see, Cirque Montage will stretch the limits of reality in an unbelievable production that will leave audiences astounded in amazement at what they witness on-stage!
A theatrical production of epic performance and art!
Combining feats of strength, dexterity, and agility the show blends art, choreography, and acrobatics into a live stage show unlike anything you have ever seen!
Beautiful makeup and costumes bring the performers expressions and movements to life as you're taken on a journey that would rival that of any show in Las Vegas or New York!
Performers from all corners of the globe!
A hand-picked group of talented performers help set the stage for an out-of-this-world production that will leave everyone who sees it in awe and amazement! With a cast that hails from Mexico to Russia, this culturally-diverse group bring their own experiences and cultures into the story that unfolds before you when you see the show!
Feats of strength and agility!
As much a display of remarkable physical possibilities as it is a theatrical production, Cirque Montage features a lineup of different segments and acts that has left many audiences stunned!
You will see jugglers, trapeze artists, dancers, and much more – in a two-hour showcase of beauty and art!
Cultural dances and costumes!
Impressive as they are beautiful, the cast performs dances from around the world in beautifully-decorated costumes! The show hosts a myriad of different performances that will appeal to any age – young or old!
A voyage to another world!
What you will witness on stage when you come see the show will be unlike anything you may have seen before! With acrobatic tricks and stunning displays of choreographed acts, it's something no one will want to miss when they are in town!
Accompanying the performers, the show features a specially-tailored soundtrack that enhances the dramatic things you see in front of you!
This is a departure from the normal displays of athleticism or agility that are common in so many other shows, this is an experience you simply can't miss!