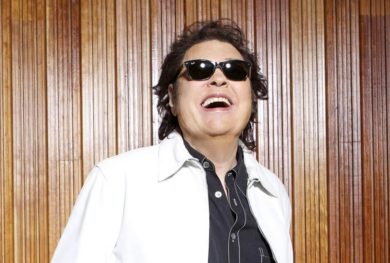 About the show...
Teaming up for a once-in-a-lifetime concert, see country stars Ronnie Milsap & David Frizzell LIVE on stage together in Branson!
read more...
Experience

Ronnie Milsap & David Frizzell!
About the show...
Teaming up for a once-in-a-lifetime concert, see country stars Ronnie Milsap & David Frizzell LIVE on stage together in Branson!
At a Glance
Location

40401

Show Length

About 2 hours

Prices From $59.99
Seating

Reserved

Groups of 15+?

Please call for special rates
See Country Star Ronnie Milsap LIVE in Branson!
See one of country music's most popular, successful, and enduring recording artists and performers as Ronnie Milsap performs his biggest hits!
Legendary Country Music Icon!
He has recorded and performed some of the most popular songs of our time, influencing and pioneering sounds and songs that have touched generations of fans.
His music crosses the boundaries between music genres with an influence of R&B, country, rock, and pop to create a distinctive and instantly recognizable sound.
Ranking just behind Conway Twitty and George Strait as the artist with the most Number 1 country music hits!
With 40 chart-topping hits to his credit, just a few of his famous songs and singles include:
"A Woman in Love"
"Where Do the Nights Go"
"Snap Your Fingers"
"How Do I Turn You On"
"Still Losing you"
"Inside"
"Pure Love"
"Nobody Likes Sad Songs"
"It Was Almost Like a Song"
…and dozens more!
With nearly 30 albums released over the past 40+ years (and no signs of slowing down), Ronnie has no doubt left his mark in the music history books!
Grammy Award-Winning Artist!
As one of the most accomplished singers and songwriters in history, Ronnie Milsap's 50+ year career has included some of the most classic, popular, and iconic music of all time.
His impressive vocals, songwriting, piano playing, and musicianship have garnered numerous awards throughout his lengthy career
Just a few of Ronnie's accomplishments include:
6 Grammy Awards
35+ million album sales
40 Number One country hits
Country Music Hall of Fame member
…and other accolades, awards, and recognition!
Catch one of music's living legends as Ronnie Milsap performs a selection of songs from his amazing career in a concert performance you won't ever forget!
Seats are sure to fill up fast – so call and book your tickets early!
Joined by Country Star David Frizzell!
Touring with his older brother, music icon Lefty Frizzell – David would embark on his own musical journey topping the country music charts with his music and songs!
The 1970s and 1980s saw him release hit songs, including his chart-topping, Number One hit single "I'm Gonna Hire a Wino to Decorate Our Home" and his duo with Shelly West "You're the Reason God Made Oklahoma."
Grammy-Nominated, Award-Winning Recording Artist!
Frizzell's songs have received admiration and recognition from not only his fans, but from some of the most prestigious organizations in music!
With a Grammy-nominated song, Country Music Association award for "Song of the Year", and Academy of Country Music "Vocal Duo of the Year" award (twice), his popularity and accomplishments have made him a star in his own right!
Reviews
Sale!
Ronnie Milsap & David Frizzell
$60.00
Teaming up for a once-in-a-lifetime concert, see country stars Ronnie Milsap & David Frizzell LIVE on stage together in Branson!
Book early for
Best seating!
NO FEES for
Booking or changing
Save time
Avoid the long lines!
We Guarantee
Our promise to you:
Your Booking
is safe & secure
No Fees
for booking or changing

Other travelers also liked…
Still looking for more shows?

View all Branson Shows
Ready to reserve?
To ensure the best possible service,
we only book by phone
Call now toll-free:
1 (800) 504-0115
We're open 7 days a week
(8:00 am - 10:30 pm - Central Time)
Special Promotion Price Terms & Conditions
We work with a local travel club (it's not a timeshare) and can offer you some amazing deals on your next trip to Branson!
To take advantage and qualify for this very special pricing, there are a few terms, qualifications, and conditions we need to let you know about.
Qualifications
This special offer is for single, married, or cohabitating couples that meet the following conditions:
Have an annual combined income of $40,000+
Agree to attend (together if married or cohabitating) a 90-minute travel club sales presentation
Show IDs with matching address at presentation
Show a major credit card, debit card, or checkbook at presentation
Must be a US resident
Must be between the ages of 25-75
Have not declared bankruptcy in the last 2 years
Not valid for Westgate Resort or Travel Club owners or those with access to Westgate Travel Club
How do I get this special price?
Upon completion of your presentation we will give you $100 (cash or credit back) toward your package. :-)
In the event you do not attend the presentation or don't meet the qualifications above, the regular package price will apply.
Please note that this promotional material is being used for the purpose of soliciting sales of a travel club, however, no purchase at the sales presentation is required - only 90 minutes of your time.
Have questions?
Give us a call: 1 (800) 504-0115


Hotels available in this package
All hotel options are based upon availability.


FREE Inspiration Tower Tickets!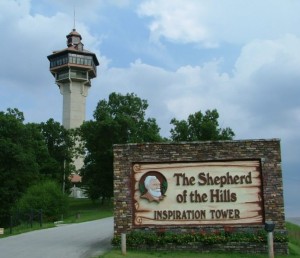 When you order, you'll receive FREE general admission tickets (for everyone traveling with you) to the Shepherd of the Hills Inspiration Tower!
Enclosed glass elevators take you to the top of the tower, which is also enclosed and offers sweeping, breathtaking, panoramic views of Branson and the Ozarks (and on a clear day you can see up to 90 miles away)!
Just another way of saying thanks for booking with us!
Included FREE when you book!
Ready to book?
Give us a call: 1 (800) 504-0115


FREE Branson Guest Card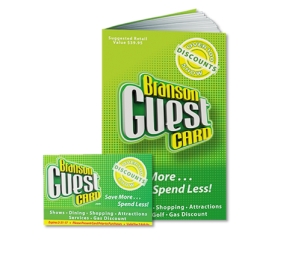 When you order, you receive a FREE Branson Guest Card that is packed with savings, discounts, and coupons!
Valued at $29.95, this card and booklet offers you nearly $5,000 in deals and discounts around Branson!
Packed with savings, it will save you on shopping, restaurants, golf, attractions, and more!
Included FREE when you book!
Ready to book?
Give us a call: 1 (800) 504-0115
Ronnie Milsap & David Frizzell
40401
1984 State Highway 165, Branson, MO 65616