Joseph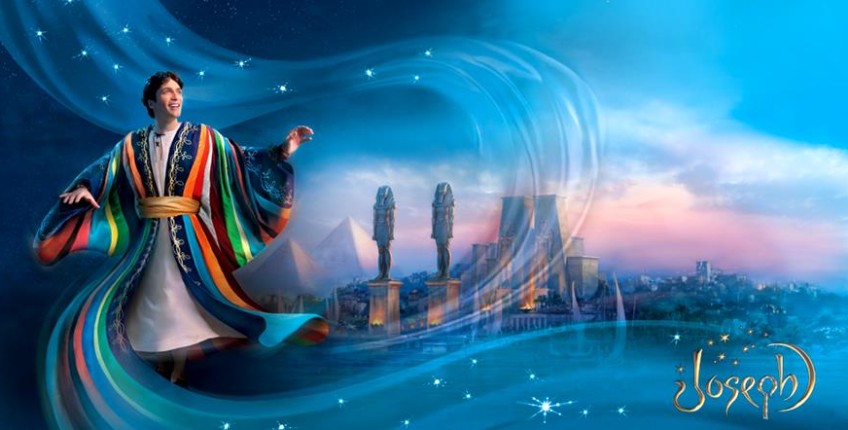 Ready to book?
Call: 1-800-504-0115
Local: (417) 544-1944
Unfortunately, this show is currently unavailable or not playing in Branson :(
However, you can check out our
list of Branson shows
to see ones that are now playing (or scheduled to play this year).
About Joseph
Seen by over 600,000 people, Sight & Sound's original production, Joseph, has joined the ranks of Noah – The Musical, becoming a new favorite among many of our patrons! Making its way to the Branson stage for the 2013 season, this show is sure to surpass your expectations – just like the other shows at Sight & Sound have done before!
Awe-inspiring production!
Soar with Joseph as his inspiring story unfolds in front, beside and even above you in this one-of-a-kind production unlike any seen in Branson! With innovative dream sequences, lavish Egyptian staging, colorful characters, live animals, and memorable songs, this energy-packed show will leave you laughing, crying, uplifted, and inspired with the life-changing message of forgiveness.
See that show that has everyone talking – at Joseph, live in Branson!
Inspirational tale of Joseph!
Of all the characters in the Bible, perhaps Joseph is the best parallel to the character of Jesus that can be found. During a time of an "eye-for-an-eye and a tooth-for-a-tooth" mentality, Joseph's story of forgiveness and integrity has made this Bible story a timeless truth, inspiring generations of men and women to walk uprightly in the midst of great temptation.
Dozens of actors, live animals, and beautiful setting!
Sight & Sound's depiction of this classic story will magnify the many qualities that make this story appeal to all ages. Experience a cast of 45 professional adult and children actors, dozens of live animals gracing the aisles, several amazing dream sequences including Joseph in his colorful coat "flying" over the audience, larger-than-life staging which includes a spectacular Egyptian palace scene spanning 300 feet and wrapping around three sides of the audience, plus, twenty original songs.
Lights, special effects, and music!
Inspired by Joseph's colorful coat, we have a vision to implement a brilliant color scheme into every fabric of this production including the music, the costumes, the lights, the special effects, sets, and more.
Our guests will leave this show energized by the character of Joseph, renewed in their faith, and inspired to dream big for God's glory!