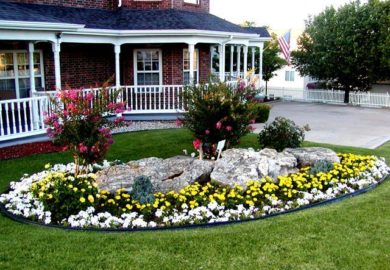 About the hotel...
Branson's Carriage House Inn offers incredible value, features, and location for your next stay!
read more...
Package Specials!
HUGE Savings With Tickets + Lodging + More!
You can also customize by adding nights, shows, and more people!
Carriage House Inn

2-Night Package

Special Promotion

Your package includes:

3 Days/2 Nights at Carriage House Inn

Free

Inspiration Tower tickets (for everyone traveling)

Free

Mini-Golf (for everyone traveling)

Free

Branson Guest Card ($29.95 value)

Free

Old-Time Photo (up to 6 people!)

Free

Breakfast each morning

Questions or ready to book?

Call us: 1 (800) 504-0115

$256.80

$29

Sale!

per couple
(not per night)

You save up to:

$227.80 (89%) off!

Book Now!

Special price when you attend a 90-minute travel club sales presentation (this is not a timeshare) Terms & Qualifications
Have questions or ready to book?
Give us a call: 1 (800) 504-0115
Have package questions or ready to book?
Call now: 1 (800) 504-0115
Book My Package!
Booking tip: Carriage House Inn is very popular, advance reservations are recommended!
Limited Time Special!

Book in the next & you'll also receive:
FREE Branson Guest Card

($4,000+ in coupons - $29.95 value!)

FREE Mini-Golf

(For everyone traveling - $8.95 value per person!)

FREE Inspiration Tower Tickets

(For everyone traveling - $7.95 value per person!)

FREE Old-Time Photo

(For up to 6 people - $50 value!)
Book now! Get best rates and availability by booking ahead! For best availability (and savings), we strongly recommend reserving in advance.
About the hotel...
Branson's Carriage House Inn offers incredible value, features, and location for your next stay!
At a Glance...
Reservations

Strongly recommended
Hotel Policies
Check-in

3:00 pm

Check-out

11:00 am

Pet-Friendly

No

Extra Adults

Free
Questions or Reservations
Reservations?

Strongly Recommended

Toll-free

1 (800) 504-0115

Local

(417) 544-1944

Groups of 15+?

Call for special rates
About the hotel!
Stay in the central part of Branson when you choose the Carriage House Inn for your next trip or vacation.
This gorgeous, Victorian-style hotel is charming, comfortable, and cozy!
Offering an incredibly affordable price, and convenient location are just two qualities of this family-oriented hotel that make it such a popular choice among visitors.
Guests return to stay year after year because of the consistent high quality and customer service provided by this family-owned establishment – where attention to detail and your complete comfort all come together to make your stay comfortable and enjoyable.
Victorian-Style Charm & Elegance!
Both the interior and exterior of the hotel are decorated with Victorian-era furnishings and touches – while modern extras (like the leather couches found in the lobby) offer today's traveler the best of both worlds.
Greeting visitors at the entrance of the property sits an authentic horse-drawn carriage, from which the hotel takes its name. The breakfast area features seating for everyone traveling, and even features a fireplace which is running during the cooler winter months.
Relax in Comfort!
Crack open a good book and sit back on the large wrap-around deck that surrounds the property.
Guests have access to the beautiful heated indoor pool, which is perfect for year-round fun – and travelers of all ages will appreciate being able to take a dip regardless of the weather.
Find the perfect spot to call home while you're here – the deck, pool, or even by the fireplace on a chilly night or after a refreshing swim in the pool.
Clean and Comfortable Rooms!
All rooms are pet-free, smoke-free, and extremely clean – something all travelers can appreciate when choosing the perfect place to stay!
Choose from king, double queen, and Jacuzzi rooms that offer plenty of amenities to ensure you have the very best stay in Branson!
All rooms have hairdryers and irons – which helps you keep your packing light, microwaves to warm up food for a late-night snack, Wi-Fi for keeping for staying connected, and an in-room coffee maker.
At the hotel there is also a meeting room available for large groups or business events and the first floor has handicap accessible rooms.
Free Breakfast Each Morning!
Enjoy the luxury of free continental breakfast every morning!
Get your morning started with great breakfast items such as: biscuits and gravy, tropical fruit, cold cereal, oatmeal, fresh donuts, bagels and cream cheese, juice, and coffee.
Amazing Value for the Price and Features!
There are few properties in the area that offer everything that you will find here. With an indoor pool, comfortable and cozy rooms (of many different types), and an unbeatable location – you can enjoy your stay no matter what time of year you're visiting.
Convenient Location in the Heart of Town
Guests who stay here will have access to all of the attractions, activities, restaurants, and things to do in the area.
Sitting just a few blocks south of the main "Strip" (Highway 76) that runs through Branson, those who stay here will be just a few minutes from anywhere in town they want to go.
Conveniently located on the "Yellow" Route (one of Branson's time-saving, color-coded roads), there is easy access to all parts of town and every attraction.
Some of the area's most popular attractions are right around the corner from your hotel and include: The Titanic Museum, two of the Branson's popular wineries, Shepherd of the Hills Fish Hatchery, and Moonshine Beach.
There is no better location to cruise on the action-packed, Highway 76("Strip"), and head towards the widely popular Downtown Branson and Branson Landing. Spend a day shopping then check back in at the hotel to freshen up and find your way back into town for dinner or a famous LIVE show in no time at all!
The Carriage House Inn has earned great reviews from all over the country and a reputation for having consistently great service and quality rooms.
hotel features & amenities
Alarm clocks
Breakfast

free

Cable TV (w/120 channels)
Coffee maker (in-room)
Clocks (all rooms)
Cribs ($5/night)
Flat-screen TVs
Hair dryers
Internet (Wi-Fi)

free

Iron & board (available)
Jacuzzi rooms available
Large vehicle parking
Meeting room
Microwaves (all rooms)
Parking

free

Pool (indoor, heated)
Recliners (available)
Refrigerators (all rooms)
Rollaways ($5/night)
Table & chairs (in-room)
complimentary breakfast includes:
Bagels & cream cheese
Biscuits & gravy
Coffee
Cold cereal (2 kinds)
Donuts
English muffins
Fruit (tropical)
Juice
Oatmeal
Toast
Still searching for the perfect hotel?

View all Branson hotels
6 Reasons to Book Now
Book early
for Best seating!
Save time
Skip long lines!
We Guarantee
Our promise to you:
Your Booking
is safe & secure
Your Privacy
is Protected